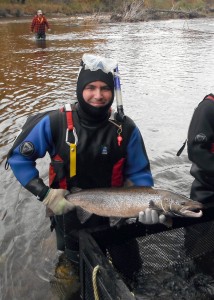 Past President: Jason LeBlanc Manager-Resource Management, Nova Scotia Fisheries and Aquaculture, PO Box 700, 91 Beeches Rd, Pictou, NS, CAN B0K 1H0O: (902) 485-7029  F: (902) 485-4014 M; (902) 396-8021Email: [email protected]. I currently work in research and development for the recreational sportfishery of Nova Scotia. I manage the Resource Management Section which leads provincial sportfish management programs, monitoring, regulation development, research initiatives and programs designed to maximize economic contribution and increase understanding and recognition of the freshwater sportfishing.  One of my main goals is to improve the conservation of the Province's fishery resources through active stewardship, partnership and the use of strategic stakeholder management practices to ensure sustainability of the freshwater fishery for future generations. My interests include aquatic ecology, invasive species issues, smallmouth bass reproductive behavior and coastal ecosystems. 
---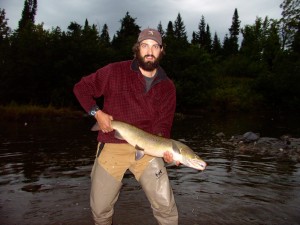 President: Pete Emerson 374 Emerson Falls Road, Suite 4, St. Johnsbury, VT 05819, (802) 751-0485, [email protected]
Pete has been a fish biologist with the Vermont Fish and Wildlife Department since 2015. He started work at the Department in 2007 as a Fish and Wildlife Specialist. Pete works out of the St. Johnsbury office, roaming a district in the northeast corner of the State. His focus areas are: State lands management where he conserves, protects and enhances State-owned lands for fish, wildlife and their habitat; Lake Memphremagog and its watershed where he partners with local environmental managers and their Quebec counterparts; the Clyde River landlocked Atlantic salmon restoration project where the Department is working with a hydro power facility to ensure safe passage for spawning adults and their progeny; and a variety of regulatory work related to fish habitat.Pete has been involved in conservation work in the Northeast as a manager of an organic ginseng farm, a trail builder and environmental educator for a non-profit conservation organization, a graduate student on a large Atlantic salmon project on the Restigouche River in New Brunswick, Canada, as a consulting forester on private lands, and as a tutor of the sciences at the State college in Lyndonville, VT.Pete has worked on organic farms in Ireland and Scotland, a carpenter in England, a machine operator in a plastic factory in Burlington, VT, served on school boards and planning commissions in the town he resides and earned his Commercial Pilots and Multi-Engine Pilots Licenses.
---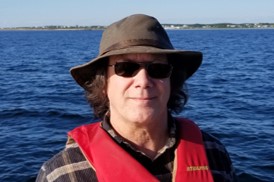 Vice President: Russell H Easy PhD, MSc.
I am a comparative biologist with broad research interests. I first completed a pure sciences diploma at CÉGEP, and then a degree in biochemistry at Algonquin college, was a registered microbiologist at the Canadian College of Microbiology, and have a bachelor's degree from Carleton University. I have a Master's degree from St. Mary's and a Ph.D. from Dalhousie University. I began my scientific career as a biologist with Health Canada in Ontario where I worked with bacterial pathogens in the molecular characterization of toxin and antibiotic resistance genes. I then moved to Winnipeg where I helped establish the molecular diagnostics lab at the Canadian Science Centre for Human and Animal Health. My passion, however, is marine science so I accepted a position with the National Research Council – Institute for Marine Biosciences (NRC-IMB) in Halifax, where I was involved in research exploring fish pathogens. When the department's focus changed I left my Government position to continue research in marine animals and to teach. As an Associate Professor at Acadia University, I have been very successful in acquiring funding for the numerous research projects which I have established. I have a dynamic lab that includes collaborations with national, international, industrial and academic partners. The current focus of research in The Easy Lab is exploring molecular mechanisms of stress in animals. I serve as the Acadia Honours program coordinator, the Bon Portage field course co-coordinator and am the Chair for Science Atlantic Biology. I also have a passion for science education and have presented public lectures to students of all ages for more than 20 years. In the past I served as Program Director for a major music festival for several years and presently am an avid kayaker and musician.
Associate Professor
Acadia Biology Honours Coordinator   https://biology.acadiau.ca/honours-program.html
Coordinator Bon Portage Field Course: https://biology.acadiau.ca/BonPortage.html
Chair Biology Science Atlantic: https://scienceatlantic.ca/
Director The Blue Dream Project: http://www.thebluedreamproject.org/
Department of Biology
Acadia University, Wolfville, NS  B4P 2R6
Ph:  +1 (902) 585-1156
Fax: +1 (902) 585-1059
Email: [email protected]
Website: easylab.acadiau.ca
Facebook: www.facebook.com/TheEasyLab
---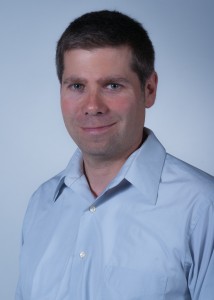 Secretary / Treasurer: Scott Pavey
Canada Research Chair and Associate Professor • Department of Biological Sciences
University of New Brunswick • Canadian Rivers Institute, 100 Tucker Park Rd., Saint John, NB E2L4L5 CANADA
T 506 638-2434 Office CRI 129 Lab CRI 215 Email: Scott Pavey [email protected]
---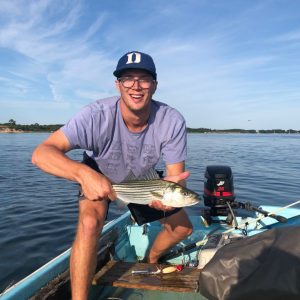 University of Maine Student Subunit President: Matt Mensinger
I'm a MS student in the Department of Wildlife, Fisheries, and Conservation Biology at the University of Maine. My research focuses on understanding selection imposed on migrating American eels in impounded watersheds. I am interested in understanding the mechanisms driving variation in juvenile dispersal and also using acoustic telemetry to investigate survival and delay at hydroelectric dams during adult spawning migrations. My research requires that I operate an eel weir nightly throughout the fall, allowing me to interact with variety of fish species and spend a considerable amount of time along the water.
While my undergraduate institution did not have an AFS chapter, I have been considerably involved with the UMaine subunit since my arrival in August 2018. During my time as a subunit executive, I look forward to broadening our outreach to local communities and providing our members with meaningful experiences form which they can springboard their fisheries careers.
If you want to learn more about the UMaine Subunit send us an email at [email protected] and follow us on Facebook at @UMaineAFSStudent
https://www.facebook.com/UMaineAFSStudent/
---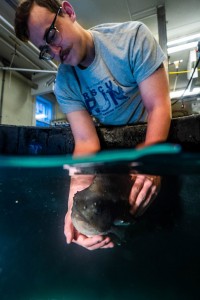 University of New Hampshire Subunit President: Michael Doherty
I am a MS student at the University of New Hampshire. My research involves lumpfish aquaculture, and utilization of lumpfish as a biological control of parasitic sea lice in salmonid aquaculture. Working at the UNH Coastal Marine Lab, I have helped a passionate team of scientists raise thousands of lumpfish from eggs. Soon, a number of these fish will find themselves in sea cages with steelhead trout. My specific interests focus on how lumpfish and salmonids interact in an aquaculture setting, and how lumpfish behaviors relate to their delousing abilities. The research matters to me because using lumpfish to control parasites in aquaculture adds a strategy to the toolbox of salmonid aquaculture that advances health and sustainability. I am excited to be a part of the revival of the UNH student subunit, and while the subunit has been dormant for a couple of years, we have a large number of students here at UNH that are equally excited to get involved and explore future career options through AFS.
Get in touch with us at: [email protected]
Michael Doherty, Master of Science, Department of Biological Sciences, University of New Hampshire.
---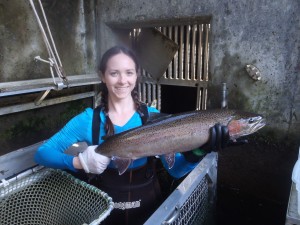 Quebec Student Subunit President: Heather Stewart
I am a PhD candidate at McGill University in Montreal and a fellow with the Smithsonian Tropical Research Institute in Panama. My dissertation work focuses on understanding the role of stress and disturbance on community structure surrounding mangrove islands. My broad research interests have allowed me to work with freshwater, brackish, and marine fishes around the world. The American Fisheries Society has been a pillar in my academic career. I have been part of all four AFS divisions either as a professional or student while working at five different universities and institutions in the U.S. and Canada. Throughout the duration of my master's I served on the executive committee of our student subunit every year. The programs our subunit led and workshops I helped organize as well as strong student involvement resulted in our subunit being awarded outstanding student subunit. When I began my PhD program in Montreal, I found there was no AFS student subunit in the entire province, so I continued my involvement with AFS by serving as the Canadian Division Representative for two years. During that time, I worked with the AIC to establish the Quebec student subunit. This year I am also serving as President-elect of the Student and Early Career Professionals Subsection of the Education Section of the AFS. Outside of involvement in student subunits, I serve as a volunteer editor for the International Fisheries Section Editorial Assistance Program, peer review manuscripts for AFS journals, serve as an abstract and poster judge, and I am currently active in eight AFS sections. Professionally, I have mentor undergraduate and masters students, served as an officer for eight different organizations, and I run outreach programs in three countries promoting education, equity, and connecting children to the outdoors.
If you would like to contact the Quebec Student Subunit Executive Committee, you can reach us at

[email protected]

or leave a comment on our Facebook page.